Content Syndication APIs
Often you'll find that you want the content from the app to show on your Web site as well, for example:
News
Timetables
Swim programs
PT info
Facilities info...
With the app Content Syndication APIs you can create and maintain this content once in the MobilePro cockpit and it will show up in two places, in the app and on your website. Any changes you make are automatically "syndicated" to both.
If you have content on in-gym displays or on kiosks you can use the Content Syndication APIs for those as well.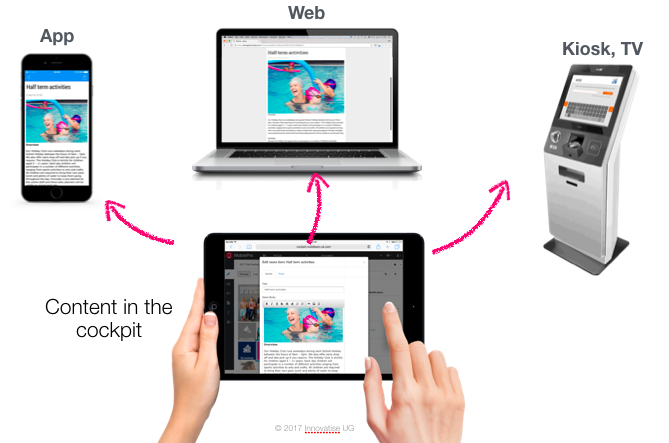 You'll need your web team to set this up one-time, and thereafter, you can change your content in the app cockpit as often as you like and it will appear in all the syndicated places.
Check out the video to see this in action: