New Booking detail
We've completely revised the booking detail page and made it common across Class bookings and Activity bookings. Much clearer for users, particularly for members puzzled by pricing before they log in.

While we were at it, we added:
Sticky Book button -- always visible as you scroll
Add to Calendar -- more obvious and includes deep link
Favourite Classes -- you can now favourite classes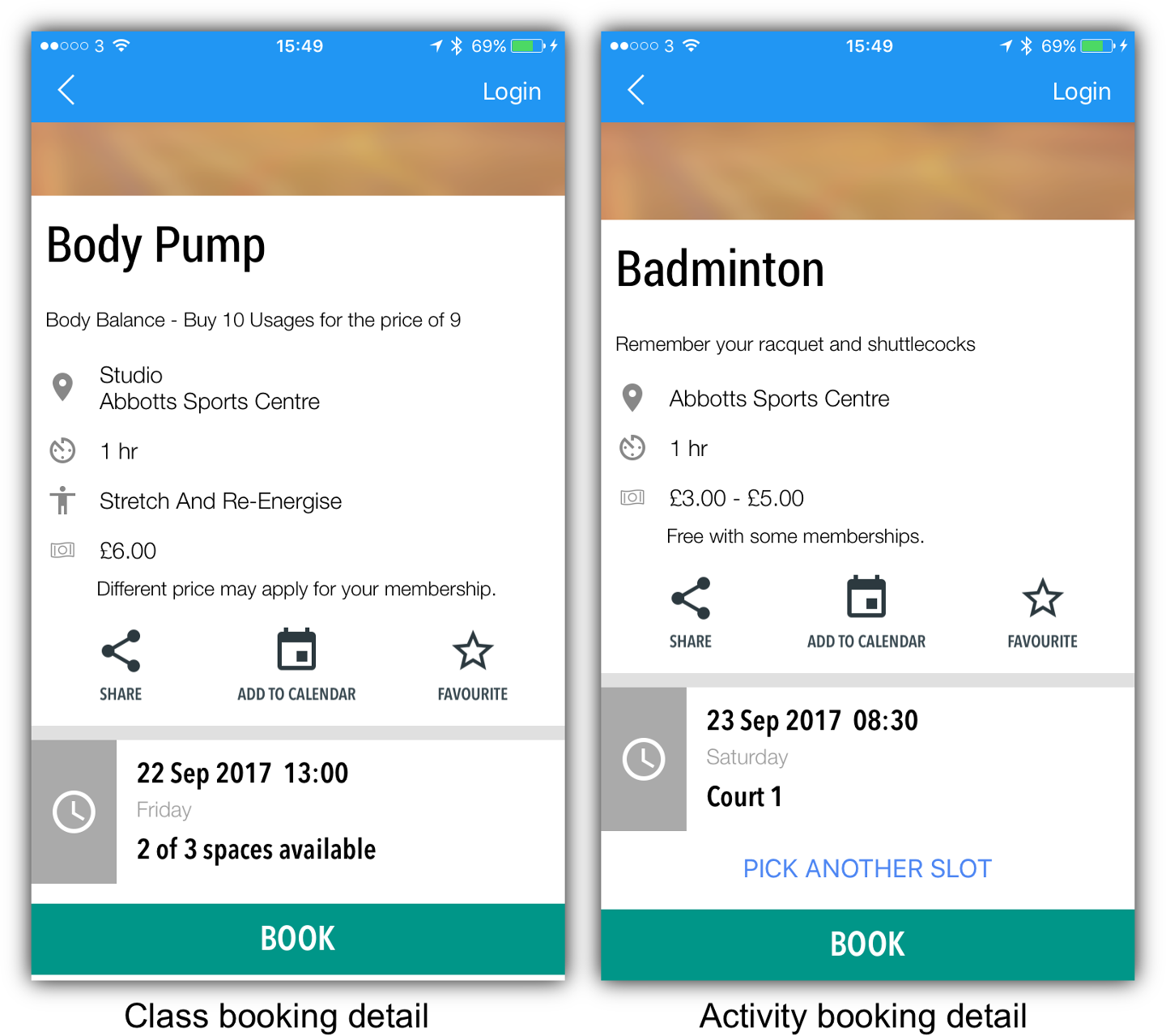 Check out the video to see this in action !